West Chester PA Events – Local Events
 Small Town; BIG Events
If you have had the privilege to travel, you know that West Chester PA Events rival any town in the world, period. The nightlife is second to none, and thousands travel from states near and far to experience events like the GWCCC Christmas Parade, The Restaurant Festival, Chili Cook Off, and more.
As a local business that has had the opportunity to contribute to West Chester's growth over the past 50+ years, Zukin Realty have decided to start providing West Chester residents with a central location to view all events happening in our beloved town. We will do our very best to keep this as up-to-date as possible, and we hope that our readers will go out and support as many local events as possible in downtown West Chester, PA.
Dub C 5K
Date of Event: 6/7/2019
Join the 10th running of this fun, family friendly race through our beautiful downtown to kick off the summer.
West Chester Beer Festival
Date of Event: 6/22/2019
Dozens of craft breweries, hundreds of beers, and fun for hours. This is an event you do not want to miss. 
Turks Head Music Festival
Date of Event: 7/21/2019
Featuring 11 popular regional bands performing on two stages, with a park full of vendors and artisan booths.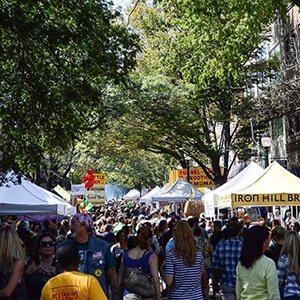 Chester County Restaurant Festival
Date of Event: 9/15/2019
The 2019 Chester County Restaurant Festival! Over 75 restaurants and food vendors take part in the event.