The Social is quite literally a West Chester landmark. In addition, its owner, Donald (Donnie) Moore, has been an integral part of our town's development and history. His contributions to West Chester's overall story in the realms of nightlife and music have turned quite literally into local legend, and his ability to weather every type of storm our town has faced in past twenty-plus years only further supports the fact that Donnie has a preternatural understanding of business.
We recently spoke with Donnie about the Social, Rex's…GWAR and all the things that have helped make our town a little bit…well…cooler.
The Social – A West Chester Staple
The Social's outdoor Beer Garden is the perfect place to have a great time with family and friends in this challenging season.
Over the years there have been many businesses that have come and gone in West Chester. What has been the secret to your success?
Hmm…I don't know if there's any real secret. I have been very…very fortunate and–honestly–lucky. I have surrounded myself with the right people that is for sure. So, I wouldn't take full credit for my success, that's for sure. I have been very fortunate to find the right people at the right time.
You've been a part of the borough of West Chester for over 20 plus years what are some of the most notable changes you've seen within West Chester?
I mean, just the transformation from it transitioning from from a small, farm town to where it is now. It's almost like a mini city right outside of Philadelphia. When we first opened up for breakfast many years ago, there were only maybe three or four bars in town. Now they're everywhere. It's awesome.
What are some of your favorite moments or memories running, the Social Lounge, the Note, or the infamous Rex's Bar.
You know…I truly have favorite moments in all of them, but I don't know if any of them really "take the cake;" they have all been fun. Honestly, I think for the town in general the opening of Iron Hill really put West Chester on the map. You have to give a lot of credit to them. They really helped start the whole transformation of West Chester to what it is today.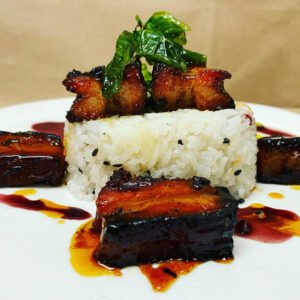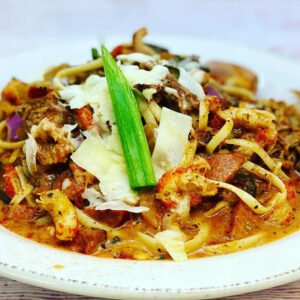 The Social's Chef, Dan funk, is an incredible chef. What do you think is a dish that every guest should try that may fly under the radar?
Dan makes the best red beans and rice I've ever had. He also makes the best chicken and waffles I've ever had in my life. And–honestly–I feel like he is an incredible cook of Italian cuisine which many patrons may not be aware of. His Italian food is unbelievable, just as incredible as his Southern scratch kitchen style that is the core of our menu. So…anytime you see him with a new special on the menu, I highly suggest you try it out.
We have to ask. How did you ever get GWAR to play at Rex's many years ago?
Ha! Well…we did a couple of shows with Dave Brockie's (lead singer of GWAR) side band, and we developed a rapport with him. And then when Bam Margera came onto the scene, he had a lot of pull with GWAR. So I want to say it was the band that was familiar with our venue because of the whole Jackass crew, and I believe it was Bam who was like, "We should have GWAR to play at your place." At the time, I didn't think it was possible. But it all just sort of came together. It was GWAR's smallest show ever.
You recently opened a second location in Downingtown for the Social. How has it been going so far?
The Downingtown community has been very…very supportive of us, with both dining-in and also with takeout. So we're very happy. We are about halfway through the zoning process of building a beer garden out back at our Downingtown location, very similar to the one we have in West Chester. So…we are very excited about the expansion. Honestly, I think there it is going to be mostly outdoor dining for the next couple of years.
Is there anything that excites you about the future of West Chester in the next five to ten years?
I would love to see the borough close down Gay St. permanently, like they originally talked about. I think its recent closure was a really for all the businesses on Gay St. I just believe there needs to be a heavy emphasis on boutiques and dining in West Chester for the foreseeable future that allows people to explore downtown more freely.