It goes without saying that
Bango Bowls 
in the heart of West Chester, PA has become a welcome addition amongst our local storefronts. ACAI Bowls have become all the rage in the past 24 months, and
Bango Bowls
mouth watering menu of incredibly healthy ACAI Bowsl, local cold brew coffee, and much, much more is sure to appease even the most health conscious connoisseurs. We had the opportunity to speak with Ryan Thorman, owner of Bango Bowls, June 2019's 
Zukin Realty
 Business Spotlight of the Month and here is what he had to share.
Bango Bowls  – bringing a favorite brazilian dish to west chester pa
Note: All Images Property of Bango Bowls
Where does the name Bango Bowls come from?
Bango is a fun and fresh name that tells more of a story about our culture than it does our products. Go ahead and just say "Bango." It's fun to say, right!?!?! We try very hard to make being a team member of Bango Bowls a fun experience and try to extend that culture to our customers who loves having fun and eating healthy. Culture & Product = Bango Bowls.
In the past two years, ACAI bowls have become all the rage. What do you think caused this sudden rise in popularity?
Consumers care more about what they put in their bodies, and we don't think this is any sort of trend either. Consumers want to make conscious decisions about what helps fuel them every day. The amount of people seeking healthy foods has increased every year and with that you will see the evolution of healthy foods tasting better. Hence our slogan "Healthy Shouldn't Taste This Good!"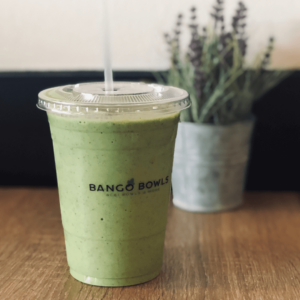 Which item on your menu creates the most frequent 'You must try this!' moments?
The Bango Bowl…. of course! When you go to another store they probably have an ACAI bowl from some sort of 'xyz store.' We wanted our top product to be a
direct
reflection of our brand. We don't sell ACAI bowls, we sell Bango Bowls and they happened to have ACAI in them.
Since opening your doors, what do you think makes West Chester PA so special?
West Chester is a great tight knit community full of food lovers. There are so many restaurants in the down town area which shows the passion in this town for food. We think we can carve out our niche in the community and we continue to love being a part of West Chester.