While living in the borough of West Chester has its infinite perks, depending on where your apartment is located, you may be challenged with finding some peace and quiet. Many West Chester off campus housing places for rent are multi-units; meaning, there are 3 to 5 apartments in each building; in addition, many apartments are located above bars and restaurants. These scenarios can present a lot of issues with loud, infiltrating ambient noise, so knowing some quick tricks on how to sound proof a room can be a huge asset to your quality of life.
So without further delay, here are some simple DIY soundproofing ideas you can easily implement to help you soundproof an apartment.
5 Simple DIY Soundproofing Ideas
Soundproof a Bedroom Door
You can significantly reduce the amount of noise bleed into your bedroom by simply adding a draft stopper. Not only will this keep you room warmer and more energy efficient, it will also help sound proof your bedroom from exterior noise as it will be sealed out from entering. In addition, it will keep your private conversations private by keeping sound in as well.
Use an Area Rug with a Pad
Hardwood floors are gorgeous, but they can also create a lot of echo ambient noise in your apartment due to their reflective properties. You can easily soundproof a room by using an area rug with a thick rug pad. The thickness of the rug pad is important as it further adds to reduction of reflective sound caused by having wall-to-wall hardwood floors.
Muffle Sounds With a Bookcase
Not only can a bookcase add an incredible amount of added storage space to your apartment, but they also provide amazing soundproofing qualities. The idea is to add as many absorbing materials to the bookcase as possible. Stacked clothing such as thick sweaters, books, throw pillows, etc. will all absorb many of the reflective noises a room with hardwood floors will produce.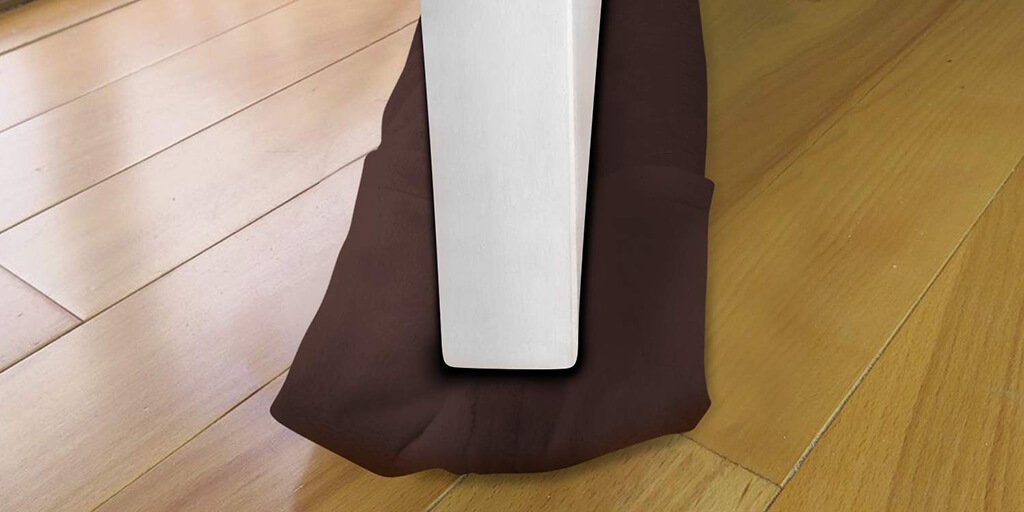 Hang Thick, Blackout Curtains
Blackout curtains are not only amazing for keeping the light out so you can sleep in on weekends, but they also greatly reduce the sound that is generated from outside traffic, construction, barking dogs, or–everyone's personal favorite–late night ragers who have no concept of what time of day it is outside.
Soundproofing Paint
Soundproofing paint is also known acoustic paint. If you are allowed to paint your apartment this definitely an option. Soundproofing paint can be expensive so it best to explore the other options aforementioned before investing; however, you don't have to necessarily paint every wail just those walls that reflect the most sound. Soundproof paint can reduce the noise of a room by up to 30%.