Mercato West Chester PA opened its doors nearly 7 years ago, and virtually overnight became one of the most sought after tables in West Chester, PA. Those who have experienced Mercato's incredible cuisine and atmosphere are not surprised by their warranted success. Mercato's incredible Italian cuisine is respectively known for its unparalleled quality and freshness.
We recently spoke with a representative of Mercato to find out what makes Mercato so special to so many. So without further ado, Zukin Realty proudly presents one of our favorite restaurants in West Chester, PA and one of our commercial partners: a brief interview with Alexandra Knudsen, proud Manager of Mercato in West Chester PA.
Mercato West Chester PA – Spectacular Italian cuisine in Downtown West Chester
Note: All Images Property of Mercato in West Chester, PA
Mercato arguably has one of the best lunch buffets in Chester County. What makes it so great?
I agree! We use fresh from scratch ingredients for almost all our dishes. In addition, we make all our foods fresh daily. We believe it is a fantastic way to sample nearly all our foods in an affordable way. In addition, it provides our chefs an opportunity to play around with different foods and recipes they don't normally get to make during a busy evening in the restaurant.
Does the buffet offerings always change, or is it pretty consistent from day-to-day?
Essentially it is pretty consistent. We try to always offer a few options of salad, pizza, protein, and fish. But within those larger groups the exact items themselves are always changing.
What is a staff favorite dish that many customers may not be aware of?
I personally love our Fettuccine Mercato, and I don't think it gets enough attention. Most people lean more towards our Capallini Positano and Linguine Pescatore. So…if you're less interested in seafood, the Fettuccine Mercato (with chicken added) is an amazing option. Essentially, it is a more elevated Fettuccine Alfredo but we add peas pancetta and cherry tomatoes to it to give it a little more 'oomph.'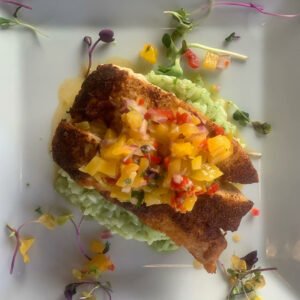 What excites you about the future of West Chester in the next 5 years?
We're just excited about more opportunities for people to get out and about around town in West Chester. One of our favorite things is our regulars. And the more people who decide to be become one of our regulars, the happier we are; we love those relationships.
Any closing thoughts?
We continue to offer take-out and delivery to our patrons during these unprecedented, but we are excited and look forward to opening our patio seating and serving others at regular capacity.
The team at Zukin Realty is so thankful for businesses like Mercato. They do so much for our community and truly make our community special. Mercato continues to offer amazing specials and take-out and delivery during these abnormal times. Click here to view the Mercato West Chester PA Menu, or click on the buttons below to start your take-out order or to give them a call.