Updated 12/15/2022 – There are many charms to discover in West Chester PA and its cuisine is one of them! The Borough counts on a wide offering of delicious alternatives to suit every taste and budget. With this list of the 10 Best Restaurant in West Chester PA, you'll never have to wonder where to have your next bite!
Best Restaurants in West Chester PA
If you're interested in traditional American cuisine, Andiario, at 106 of West Gay Street, offers a curated selection of fresh dishes and delicious food that changes accordingly with the season and the availability in nearby markets. The heart of Andiario resides in its community, with the ultimate goal of offering you the best experience while supporting local producers. Its open kitchen will enhance your experience, allowing you to smell and see the preparation of each one of their unique dishes! In 2022, Andiario was deemed by the New York Times as one of the Best Restaurants in America.
Located in the heart of Downtown West Chester, Saloon 151 offers a "country" vibe with tasty, slow cooked meat that will just melt in your mouth! Together with an extensive list of whiskeys and artisan beers… What could go wrong? Visit them at 151 West Gay Street.
Limoncello, is a fantastic option for even the staunchest of Italian cuisine lovers, especially if you explore their renowned lunch buffet (which we ALL pray comes back in 2023). But don't let their incredible prices fool you! Limoncello's food is simply amazing and will entice you back for many visits to come.
If you've already tried Limoncello and are looking other local fare options, Pietro's Prime might be the perfect place for your next culinary adventure! Renowned for their incredible prime rib and mouth watering steaks, Pietro's Prime at 125 West Market St. is one restaurant every resident and visitor of West Chester must experience.
Image of Andiario in West Chester PA
In the line of the Italian options, Mercato Ristorante is a wonderful option to celebrate your events without sacrificing any coziness. Embrace its Mediterranean warmth and give a try to their Express Lunch Buffet that includes a selection of mouth-watering options! Mercato Ristorante awaits you at 33 West Market St.
If your jam is more exotic or you're feeling adventurous, Kooma is a great candidate to become your latest favorite! Their stylish, minimalist decoration with a glamorous touch here and there is only the first surprise that this restaurant has to offer. If you are a sushi-lover, chances are they will take you home by force, thanks to their simply awesome Sushi-Bar. If, on the contrary, you happen to be the killjoy friend who hates sushi, fear not, there is a wonderful selection of noodles that will make the experience worth it for you! Kooma awaits at 123 N Church St.
Avalon Restaurant at 116 East Gay Street offers an entirely new experience by adding Live Jazz Music on the weekends to their offering of gourmet pizzas, handmade pastas and carefully handcrafted cocktails that take you on a ride back to the prohibition-era. This charming restaurant offers Tastings on Tuesday starting at $5, so there's no reason to not give it a try!
Image of Pietro's Prime in West Chester PA
Now, going back to the origins, Roots Café offers the most fresh selection of from-farm-to-table food around! This restaurant is oriented towards a healthy lifestyle while providing its customers with organic and sustainable options. If you enjoy natural, made-to-order food and you want to contribute to the environment by supporting a business who cares, take your next bite at Roots Café located at 133 East Gay Street. We are certain, your first visit will be the first of many.
The Social Lounge at 117 East Gay Street is the perfect place to hang-out and meet new people while enjoying tasty American food and beer! Their award-winning Pulled Pork Sandwich is to die for, and if you're a bit homesick, longing for your grandmother's brisket, the Southern Brisket Sandwich will make you cry tears of happiness! All at very reasonable prices in a comfortable and vibrant environment.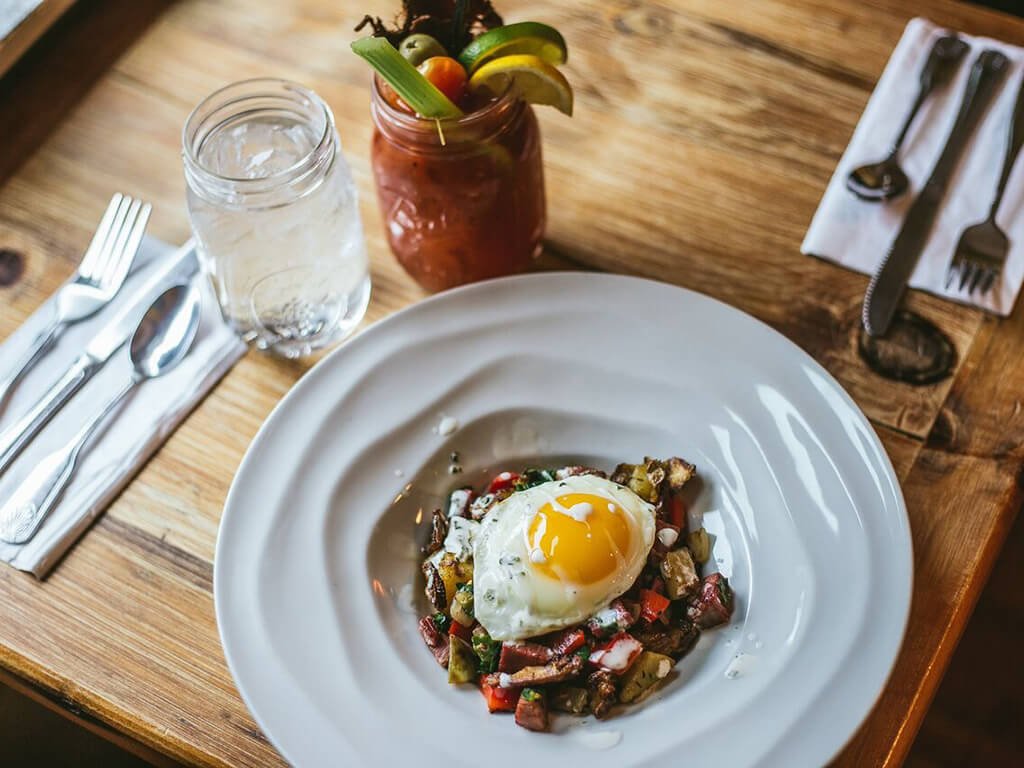 Roots Café – Serving up incredible farm to table cuisine
Last but not least, Taco Mar is easily one of our personal favorites. Located directly across the street from the Zukin Realty offices, we frequent their restaurant weekly. Their salsa, tortillas, sauces…are all made from scratch daily. Owner Daniel Halka traveled from coast to coast and deep into Mexico to gather his classic recipes that he dishes out daily to Taco Mar customers.
As you see, West Chester PA is not short on restaurants for every mood, whim and budget. So now you have some work to do; making reservations for next weekend! Bon appetit!