Bar Avalon is arguably one to the oldest operating restaurants in the borough and definitely one of the best restaurants in West Chester, PA. They have truly been a "go to spot" for hundreds of their loyal customers for decades and have been an integral part of the growth of our beloved town for nearly two decades.
For the past three months, this writer has followed the staff at Bar Avalon on their social pages and has observed them truly giving back to our community and inspiring others to do the same. From "Fauci Pouchies" to bringing hundreds of amazing meals to first responders and essential workers alike, John Brandt-Lee, owner of Bar Avalon, has truly been a model leader in our community during this season. The team at Zukin Realty recently had the opportunity to speak with John to find out what inspires him to keep going. Here is what had to share.
avalon restaurant west chester pa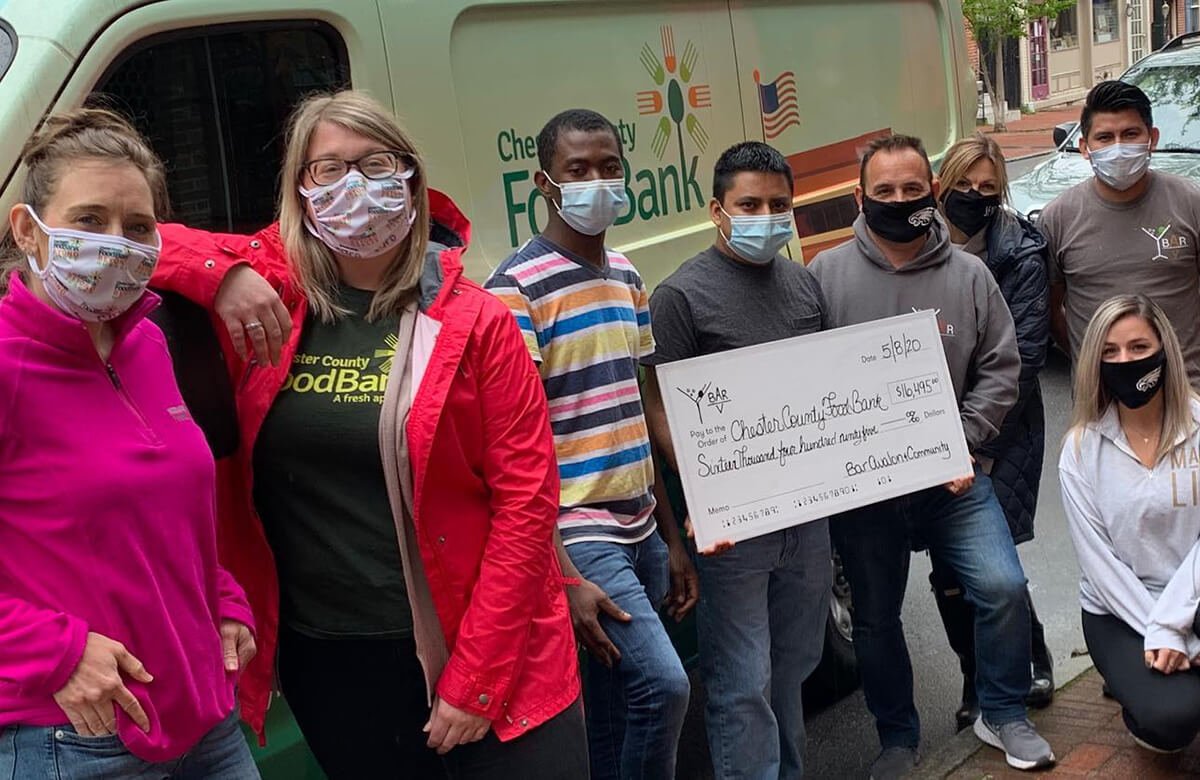 Note: All Images Property of Bar Avalon in West Chester, PA
How long has Bar Avalon been in business?
We started 19 years ago when there were a lot less restaurants in town. Originally, we were located on South High Street, and then moved to our current location on Gay St. When we first opened our doors over 19 years ago, we were simply known as Avalon. We were a BYOB back then. But…when we ended up getting our liquor license, we wanted to remove any confusion from our patrons of whether or not we were still a BYOB. So, during that time period, we decided to rebrand as Bar Avalon.
Since opening your doors 19 years ago, how has West Chester changed?
Well…I must say the community has always been amazing. That's what I love about West Chester. The community has always supported us, and we're truly thankful. That has never changed. Yes, West Chester PA has grown so much and has truly become a "destination" for many travelers, but where it has increased in population and numbers, the heart of the community has always been the same. Some of that deep sense of community may have diminished in some of the larger festivals that are still hosted annually, but that's just a challenge we need to face and work on. Nevertheless, I know we'll persevere and bring these events back to the local community.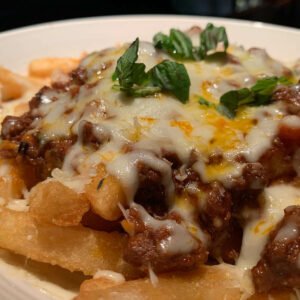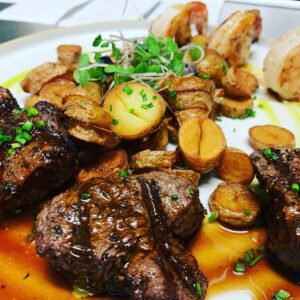 During this challenging season, Bar Avalon's response has been truly inspiring. While some businesses decided to retract, what inspired you to set yourself apart?
You know, I'm a small business owner, and I saw so many people struggling. I was just simply looked for places where I could practically help. For example, I saw that the Chester County Food Bank was worried about funding, and I simply wanted help. I heard that vital staff at Chester County Hospital were working their tails off caring for the sick, and I wanted to help. I discovered the Domestic Violence Center of Chester County (DVCCC) was concerned about funding because many of their donors were closed and couldn't promise their usual contributions, and I wanted to help.
So…I decided to help.
What was amazing was the response from the community. It was truly incredible. And to be completely honest, we really didn't know what we're doing. We just knew that we wanted help, and we put these ideas & opportunities out there to see how the public would respond and the response was overwhelming. Bar Avalon donated 100% of the food and labor so that 100% of the donations made would go directly to those in need, and it was incredible to see the donations roll in. In two weeks, we raised over $32,000 that we handed directly over to the organizations we were supporting. And our customers! Our customers were so gracious. Our staff was completely overwhelmed in the process and some people had to wait for over two hours to get their meals. Yet, no one complained. Not one. Everyone kept saying, "Thank you so much!" It was us that was truly thankful for their patience and generosity.
What has been one most inspiring/impactful moments to you as a business owner during this season?
My children and my girlfriend have been extremely supportive of me and my business during this entire season. Without them, I wouldn't have been able to weather this storm.
In addition, the generosity and outpouring of support from our customers has been truly humbling. I know people have lost their jobs and/or struggling financially but that didn't stop them. They still purchased take-out, supported us regularly, purchased our Family Style Meals (Author Note: Which by the way, Bar Avalon was probably the first to offer Family Style meals in town during quarantine), which are certainly an investment when you're struggling financially. It was really a humbling experience, and we are so thankful for all the support.
Finally, in all of this, it is incredible to see a return to family and friends. I work all the time; the restaurant business demands such commitment. But, even I had to take a step back by temporarily reducing our location hours which has allowed me to spend more time with my family.
What changes do you think will happen in West Chester in the next 5 years?
I think the next year is going to be crucial. Quarantine I believe has changed the way everyone does business. But especially for the restaurant business. We're going to have to see what happens, but I think things have changed for good. Some of the affects are good thing, such as eating more with family at home; however, that obviously effects the way a restaurant does business. Nevertheless, the West Chester community is up to the challenge, and we are thankful and excited to be a part of this town.