Updated November 21, 2020 – Finding things to do in West Chester PA is never a challenge; however, let's face it…this holiday season is a little different than previous years. The borough has its many perks. From the incredible restaurants and nightlife to the amazing University, (the two of which were recently paired as being one of America's Best College Towns) it truly is a special place. But it would be hard to argue that there are a few places on earth more charming than West Chester, PA during the Holidays. The decorations downtown that are hung by local volunteers, usher in a holiday spirit that is truly a piece of small town heaven.
With that being said, in no particular order, these are our picks for the Top 3 Things to Do in West Chester PA During the Holidays in 2020.
Holiday Door Tour
For decades the Holiday Home Tour has been an integral part of our local, holiday season, but this year has its challenges. However, our town continues to rally behind each other and many incredible homes are hosting a Holiday Door Tour as a healthy alternative to reign in the holiday season. The Holiday Door Tour will run for 8 days from Saturday, December 5 to the following Saturday, December 12, 2020.
Think Shop Buy Local
We would be remiss, if we did not simply draw attention to spending a day in the life in downtown West Chester during the holiday season and never before has local businesses needed your support more. The Greater West Chester Chamber of Commerce "Think Shop Buy Local" program is one the most supportive initiatives of the incredible businesses that help make our town so special. This year, the West Chester Business Improvement District "Shop Small West Chester" weekend will take place between November 27 through November 29. Visit one of the many amazing local restaurants and experience the amazing food of Limoncello Ristorante, Bar Avalon, or Andiario (just to name a few) followed by a stay at Hotel Warner. When you wake up, hop over to Yori's Bakery and pick up some incredible fresh pastries to enjoy with an amazing cup coffee from the Gryphon Cafe West Chester. Finish up with a cut and color at Balance Hair Spa before making your trek back home, elated for the holidays. It will be a day in your life that won't disappoint.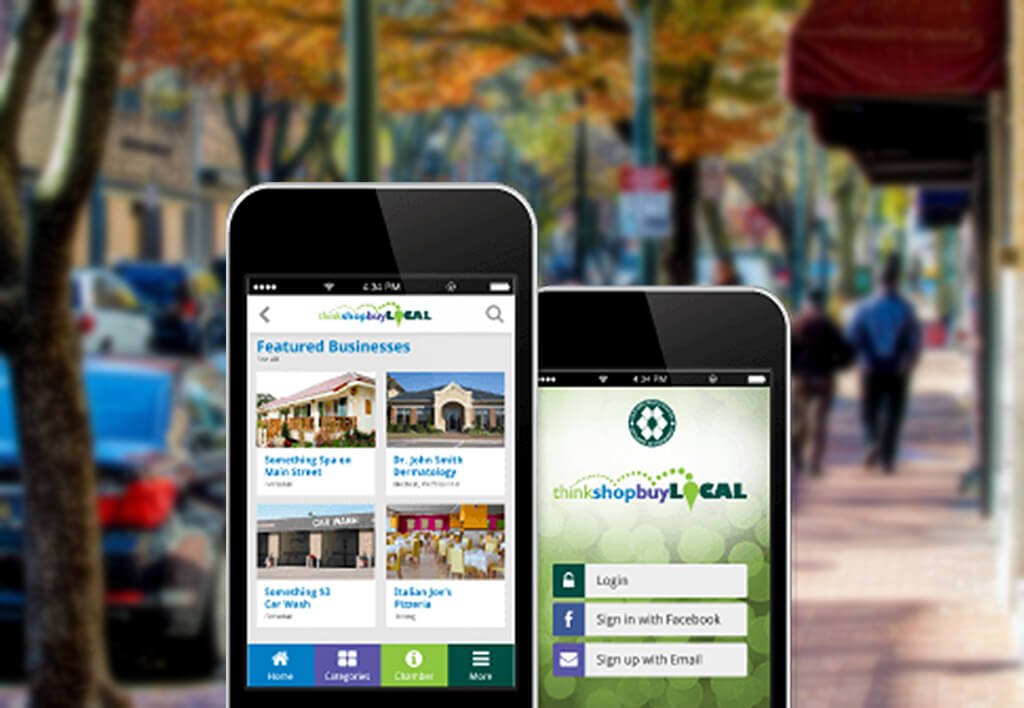 West Chester Railroad Santa's Express
Will West Chester ever have a functional train line again? I for one sure hope so, but for now everyone is more than content with enjoying West Chester Railroad Santa's Express. From the holiday-sing-along, live music of Greg Wright to meeting Santa at Market Street Station, this 75 minute train ride through Chester Creek Valley is bursting with holiday charm.
Show Your Love and Support
West Chester is truly one of the greatest towns on Earth. Please…don't take that for granted. Our beloved town didn't come together by chance, and as someone who has lived in West Chester for over 20 years, I remember it wasn't always as amazing as it has been these past 15 years. It took a lot of dreaming, planning, and hard work to make it what it is today. During this holiday season, it is especially important for residents to rally behind the local businesses who make this town so special and depend upon the seasonal uptick in business during the holiday season for their sheer survival. Make an effort and be intentional in supporting our local businesses. And remember, before you click "Buy Now" or "Add to Cart" on some corporate site, remember the small businesses of West Chester are dependent upon the full support of its residents. Commit to shopping local in 2020 and beyond. You can make a difference this holiday season and it's a win-win for everyone. From all of us at Zukin Realty, Happy Holidays.