If you're already living in a West Chester off campus student housing, you know that there is already a degree of security by simply living in a multi-unit apartment. Most apartment complexes have security measures in place to protect the buildings, but it's up to you to protect your own living area. There are several things you can do to protect your apartment and keep your family safe. In addition to fire extinguishers and automated door locks, you have several options.
Know Your Neighborhood
It's important to know your neighborhood. Some neighborhoods are safer than others so it's important to increase your level of security as needed. If your apartment has a parking area, utilize it. Avoid parking on the street or in areas where the lighting is poor. Well-lit areas offer more protection to your vehicles and will keep vandals at bay.
Keep the Exterior Well Lit
Keep the exterior of your apartment will lit. Always make sure the lights at your front and back doors are in good working order. This will ensure that no one comes to your door that you can't see. You will be able to see if someone comes to your door for any reason. If you want to feel more secure, you can install a doorbell video camera. DIY devices do not have to be hardwired in and can be removed when you leave the apartment.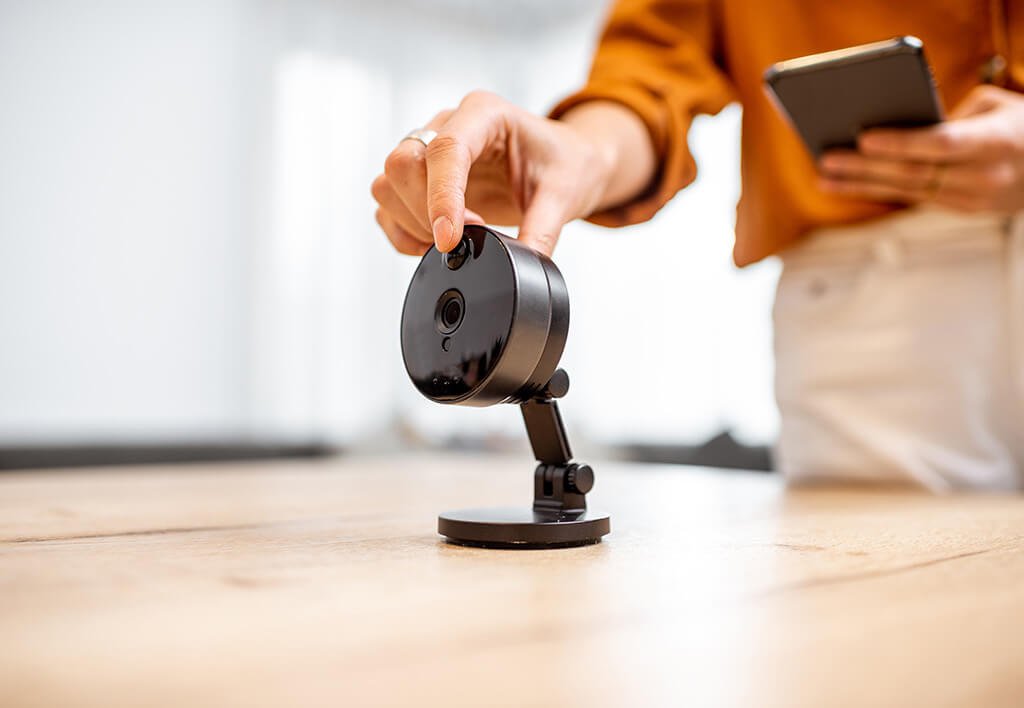 Install a DIY Apartment Security System
DIY security systems for apartments are a great idea and offer you a level of protection that you can count on. It's up to you to decide what type of security system to use for your apartment. There are several systems you can choose from that are easy to install and monitor on your own. Some systems are more advanced than others, but most will allow you to monitor your apartment through an app you download to your phone. SimpliSafe is a great option that is affordable, and it can be taken with you if you choose to move out.They offer several layers of protection and can even monitor the temperature in your apartment.
Install an Apartment Security Camera
The best security system for an apartment will normally include a security camera. Most security systems offer two or more cameras for an affordable price. Cameras allow you to see what is going on inside your apartment or outside near your doors and windows. By monitoring them through the app on your phone, you can see everything in real-time and may even be able to speak to your family when they are home.
Protecting your home and family is your responsibility. While there are many simple things you can do like locking your doors, installing fire extinguishers, and maintaining the lighting around your home, adding a DIY home security system will give you extra protection. The best thing is that when you are ready to move, the system is easy to take down and you can set it up in your new home.