Living off-campus for the first time can be a little scary. It doesn't have to be and these moving tips are geared to ensure your success regardless if you are moving in the winter or…in any season. The key is creating a college packing list you can live with. If you have lived in a dorm in the past, you could probably get away with packing the basics. Not so with an apartment. You will need to bring all the furniture you will need unless you are lucky enough to find one that is furnished.
Packing Bins and Totes
Bins and totes are great for storage and you can even use them for moving. They can be tucked away in a corner or slid under the bed if they are small enough. They are a great way to organize all of your belongings. Totes should be the first thing on your college packing list.
Packing a Bedroom
As a student, you may opt for a studio apartment that is open-concept. You won't need a lot of bedroom furniture as long as you have a closet for your clothes. Having a futon allows you the comfort of a bed with the convenience of turning it back into a sofa when you have guests over. Add a few bed linens, pillows, and blankets and you can go from living room to bedroom in just a few minutes.
Bathrooms
Your bathroom will normally require a shower curtain, towels, wash clothes, bath mat, and any toiletries you may need. This is also a good place to store your cleaning supplies. Bathrooms in most apartments are small, so you may want to purchase a small organizer so you can eliminate any clutter.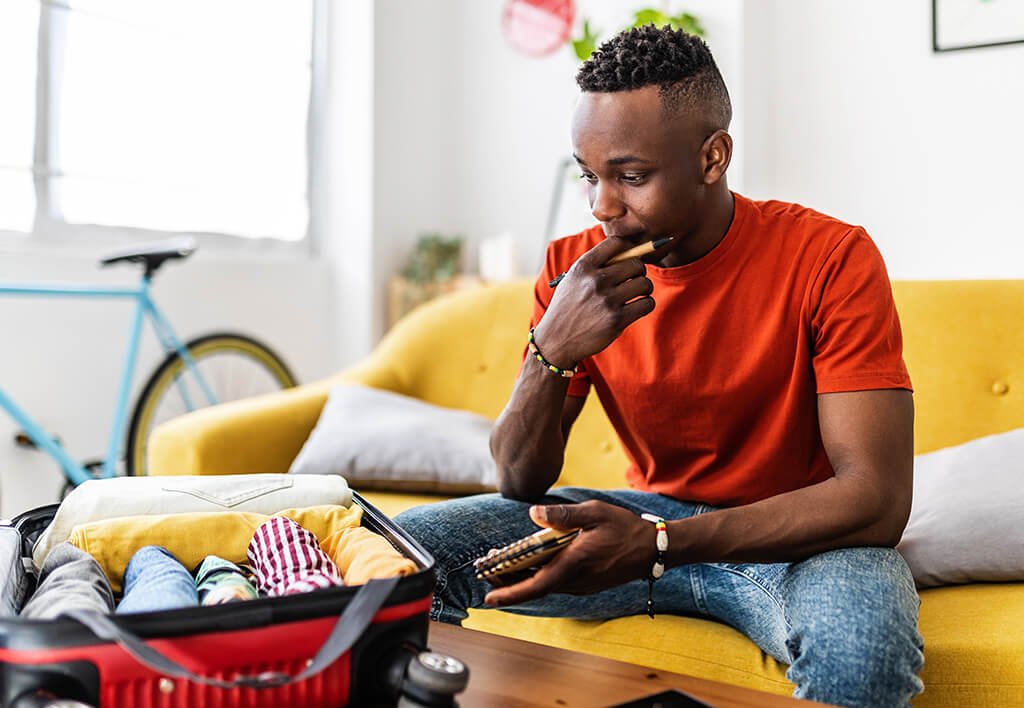 Preparing to Pack a  Kitchen
For students who may have little time for cooking, a microwave should be on the top of your list. It's also a good idea to invest in a few pots and pans. A crockpot is also beneficial. Much of your cookware, silverware and place settings are easily found at thrift stores and garage sales. Ask your family if they have any items they no longer need. You will have more than you can use in just a few days.
Your Common/Living Area
Your living area is where you will spend most of your time (all of your time if you live in a small studio apartment). A small table and chair can double as a desk while a tote can serve as an ottoman. Don't forget to bring a few of your favorite photos to hang on the wall and maybe some wall art. This is going to be your home for the next year so make it your own.
Icing on the Cake
Two things many students often forget about are first aid and fixing things. Always pack a fully stocked first aid kit for any minor injuries you may experience. When it comes to fixing things, you need to be prepared. Buy a complete tool kit and toolbox. Black and Decker and Stanley brands both offer tool kits that come with all of the most common tools you will need for basic repairs that you may need to make in your apartment.
When you first start out on your own, your belongings may be few. Once you have been in your apartment for a month or two, you will begin to accumulate much of what you need. Keep your college packing list simple and you will be surprised at how comfortable you will be in a short period of time.