The story of D'Ascenzo's Gelato began back in 1999, when husband and wife duo Glenn and Kristin D'Ascenzo first met. Their story is as unique as it is inspiring, with truly americano routes of turning a dream into a realty, sprinkled with the timeless traditions uniquely found in Italian desert perfectionism.
Zukin Realty had the pleasure of speaking with Glenn and Kristin D'Ascenzo to find out what makes D'Ascezno's Gelato so special (and delicious.) Here's what these two small business entrepreneurs had to share.
D'Ascenzo's Gelato – A Little Taste of Italy in West Chester, PA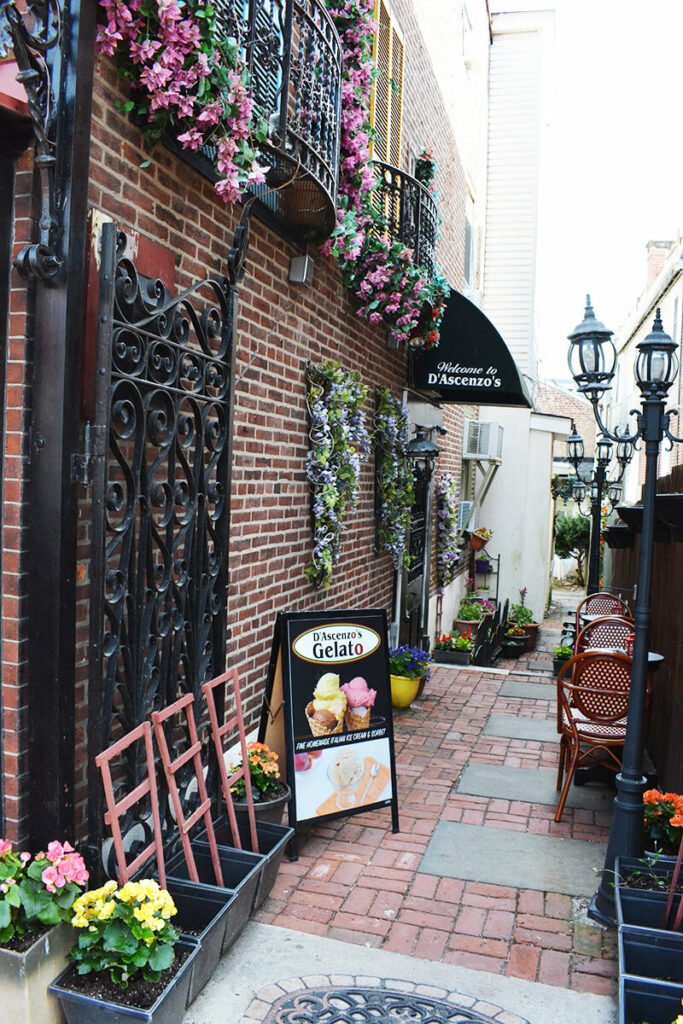 First–I have to ask–is it true that the two of you met on a trip to Rome as flight attendants?
We did meet as flight attendants based in Philadelphia working for US Airways (now American Airlines). We flew to Rome on one of our first adventures soon thereafter, and were introduced to gelato for the first time. That was in 2000.
We incorporated D'Ascenzo's Gelato and began making our gelato in the fall of 2004 for two farmers market locations in Chestnut Hill, Philadelphia and Flourtown. We will celebrate our 15th anniversary of D'Ascenzo's Gelato this October 2019.
In addition, at that time we had two mobile carts and participated in outdoor events traveling to food and wine festivals for 7 years traveling to Maryland, Delaware, New York, New Jersey, Pennsylvania every weekend. While the business at that time was going well we were making our gelato and selling it only on weekends while working as flight attendants. We wanted to introduce our gelato in a more full time capacity.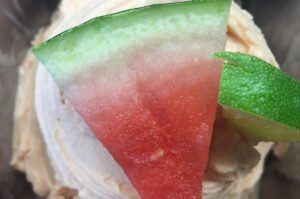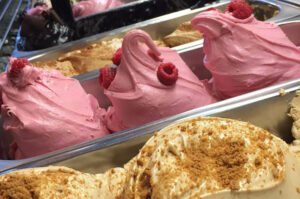 What led you away from a life of travel to a life of becoming gelato artisans?
In the fall of 2010 we made the decision and commitment to step up our business and make it more available to customers more often-given the wonderful feedback we had gotten over the years.
In your travels, you must have visited some amazing cities, what motivated you to choose West Chester, PA as D'Ascenzo Gelato home?
We knew how nice West Chester is and had dined here and had friends here as well. With the awareness of West Chester University and that it is the County Seat it seemed the perfect town to open a gelato shop. We were very aware that West Chester was a fantastic town with many restaurants and walking traffic and people that are well traveled and would know gelato. All of these details we thought would be conducive to our product. We wanted to open a small seasonal gelato shop focusing only on our product and that's when we found 132 East Gay Street. With spotting the big yellow "Zukin" for rent sign we immediately contacted Zukin Realty.
Glenn sat down with Stan Zukin at that time, discussed business, travel, and Stans love of pocket watches (one of which had just arrived in the mail that day to Stan). They immediately made a connection. Glenn explained to him what he wanted to do with the property and felt excited to rent and get started with the business.
We since have worked with Scott and the Zukin crew to continue to maintain our location successfully. Zukin Realty has been instrumental in so many small businesses getting started in town and we are grateful to be one of those businesses. We have been at 132 East Gay Street since April of 2011 open seasonally from March through to the first weekend in December. We will celebrate our 10th West Chester Birthday in Spring 2020.
West Chester continues to evolve. Since 2011, it has changed quite a bit. What are some changes that excite you about D'Ascenzo Gelato place in West Chester history and its future?
West Chester's growth has been great for downtown business's. It's nice to see additional housing options increase including an upcoming hotel for Zukin Realty! We are excited to watch the continued growth of West Chester and the recognition of the downtown borough as one of the most wonderful towns to spend time in and meet new people. It's the most wonderful small town and we love living and working here.
And–finally–what are some of your favorite, unique flavors that you absolutely adore that the public may be a bit hesitant to try but are truly missing out?
A favorite flavor of Glenn's has always been the Pistachio. We roast and grind our own nuts and it creates a nice gelato. It's such a classic Italian gelato flavor. Kristin's favorite is the white chocolate amaretto combined with a bittersweet chocolate. We encourage folks to try new flavors, but understand that their favorites will always be around.
Looking forward to the next 10 years in West Chester. We would especially like to express our gratitude to the community of downtown West Chester and all the folks that make it go around. Our customers are the best and we enjoy and appreciate the opportunity to continue to serve them.