Updated 08/05/2021 – Living with roommates is cost-effective, can be a lot of fun–and for our West Chester student rentals–is an integral part of the college experience. It does, however, have its challenges. Every household has chores that must be done. When you have roommates, it's only fair that the chores be divided up as equally as possible and on a rotation that fits everyone's schedules.
Chores with Roommates – Divide and Conquer
Do  Know What Chores Need to Be Completed
Before you divide up the chores, you need to know what ones need to be done. You can divide them up on a daily, weekly, and monthly basis. Dishes and vacuuming are normally daily chores, while deep cleaning the bathroom and kitchen would be examples of weekly chores. Grocery shopping and mowing the lawn are chores that may be performed at odd intervals. They would still have to be included on the list of chores even though they may not fit exactly in at an opportune time.
Create a Chore Chart – Actually…we made one for you
Once you know what chores need to be performed on a regular basis, the next step is to fill out a chore chart. Actually, we made a downloadable roommate chore chart for you to help get you started.  Everyone has varying schedules so the chart may have to be flexible from time to time. Everyone needs to bring a copy of their schedule and identify their availability. It's important to take into consideration that some people may have particular chores that they like to do. If that's the case, the chore chart will be easy to complete. While the person would still be expected to rotate to a new chore from time to time, they would have a chance to perform the chores they like on a regular basis.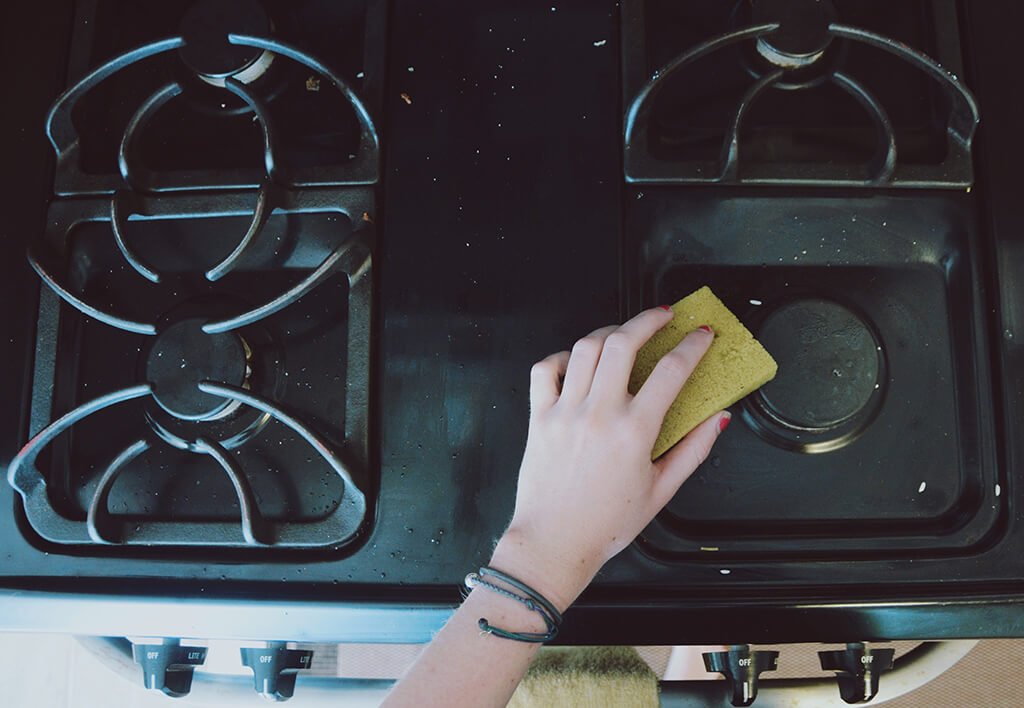 Buy the Supplies and Split the Cost
Cleaning supplies can get costly after a while. Before going shopping, you need to make a list of all the cleaning supplies you will need for the next week, two weeks, or month. In order to make it fair, everyone should chip in an equal amount of money to cover the cost of the supplies. If there is any money left over, save it for the next time you go to buy cleaning supplies. It's also a good idea to keep a little extra money on hand in case something is needed in an emergency.
Compare Schedules and Compromise
When setting up your chart, remember that everyone's schedule will be different. It's important to be a little flexible. If something comes up and the chart needs to be changed, be willing to compromise. Always be ready to help if needed, it is your home and you want to be able to take pride in it.
When you have roommates, taking care of your home is everyone's responsibility. Assigning chores and working together as a team is the best way to keep your home clean and comfortable. Keep your chart up to date, make changes as necessary, and learn to have a little fun with it. Work together as a team and the chores will go much faster opening up the day to other adventures.