As the leaves start to turn gorgeous shades of red and gold, West Chester, Pennsylvania, awakens with a flurry of fall events that promise fun, food, and festivities for all. From indulging in delectable dishes at the Restaurant Festival to embracing the Bavarian spirit at Oktoberfest, from savoring fiery chili at the Chili Cook-Off to celebrating Halloween in style at the annual parade, West Chester offers a rich tapestry of experiences in the autumn of 2023. Here are Zukin Realty's Top Four must-attend events that residents will want to attend.
Restaurant Festival - September 17, 2023
The Restaurant Festival in West Chester is a culinary extravaganza with foodies marking their calendars months in advance. On September 17, 2023, the town's streets will transform into a gourmet paradise, showcasing the vibrant culinary scene West Chester has to offer. From fine dining to food trucks, there's something to satisfy every palate.
One of the event's highlights is the diverse range of cuisines available. Whether you're in the mood for classic-comfort food, spicy Mexican flavors, exotic Asian dishes, or European delicacies, the Restaurant Festival has it all. Local chefs and eateries pull out all the stops to create mouthwatering dishes that will leave you craving more.
But it's not just about the food; the festival is also a celebration of the community. The atmosphere is electric, with live music, street performances, and art displays. It's a fantastic opportunity to connect with friends neighbors, and even make new acquaintances while you savor exquisite flavors.
So, if you have an adventurous palate or appreciate good food, mark your calendar. The West Chester Restaurant Festival is where culinary dreams come true!
Oktoberfest - September 23, 2023
Get ready to don your lederhosen and raise your stein high because Oktoberfest is coming to West Chester on September 23, 2023! This annual German-inspired festival is a lively celebration of beer, bratwurst, and Bavarian culture.
Set against the backdrop of West Chester's charming streets, Oktoberfest transports you to the heart of Germany. The event features a wide variety of beers, including traditional German brews, local craft beers, and seasonal specialties. From pilsners to stouts, there's something for every beer lover to enjoy.
Of course, no Oktoberfest would be complete without delicious food. Savor the rich flavors of sausages, pretzels, schnitzels, and other mouthwatering dishes that perfectly complement your beer of choice. And remember to indulge your sweet tooth with authentic German pastries and desserts.
Beyond the food and drinks, the festival boasts an array of entertainment. Live music, dance performances, and even yodeling competitions create an atmosphere of joy and merriment. Families are welcome, too, with kid-friendly activities ensuring that everyone can have a great time.
So, if you're looking for a taste of Germany right in the heart of West Chester, make sure to join in the festivities on September 23. Oktoberfest promises a day filled with laughter, delicious flavors, and the warmth of community.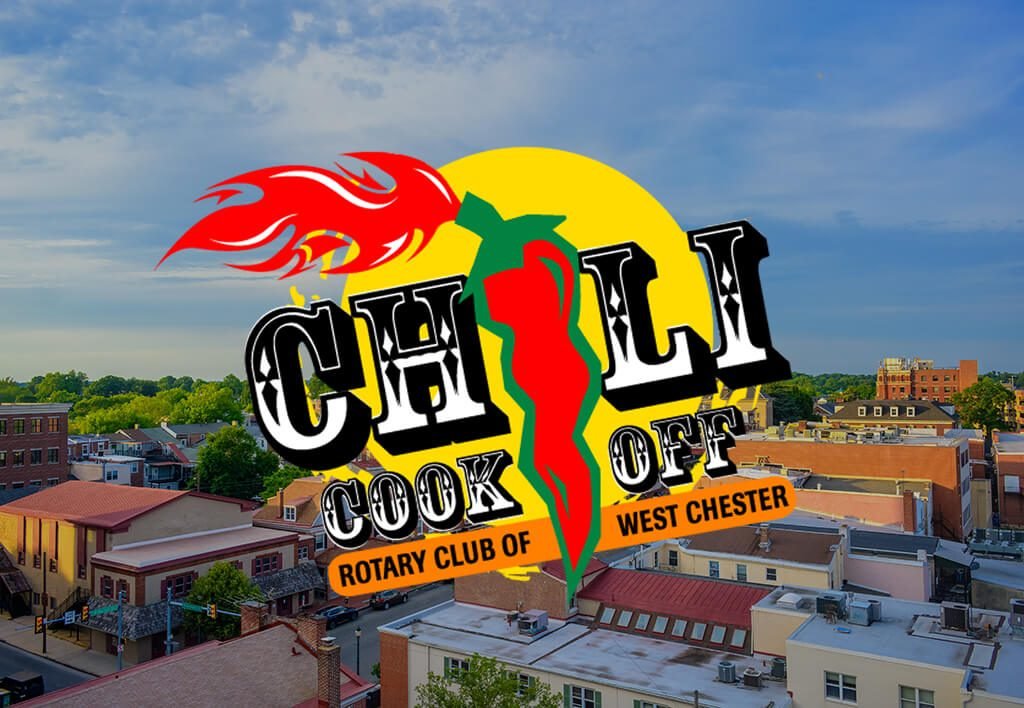 West Chester Chili Cook-Off - October 8, 2023
As the weather starts to cool down, there's no better way to warm up than with a steaming bowl of chili. On Sunday, October 8, 2023, the West Chester Chili Cook-Off will return, and chili enthusiasts won't want to miss this fiery competition.
This event turns West Chester into a chili lover's paradise. Local chefs and amateur cooks compete to create the most flavorful and unique chili recipes. And this year, Zukin Realty office's will also be competing! From classic beef and bean chili to exotic vegetarian concoctions, you'll have the chance to taste a wide range of chili styles and flavors.
The best part? You get to be the judge! As a festival-goer, you'll have the opportunity to sample different chilis and cast your vote for your favorite. It's a chance to discover new flavors and get inspired to create your chili masterpiece at home.
Apart from the chili competition, the event also features live music, games, and activities for all ages. It's the perfect way to spend a fall day with friends and family, savoring the warmth of chili and the spirit of community.
So, if you have a passion for chili or are simply looking for a fun-filled day in West Chester, mark your calendar for October 8, 2023. The West Chester Chili Cook-Off is a hot event you won't want to miss!
Halloween Parade - October 25, 2023
As the crisp autumn air sets in, it's time to start planning your Halloween costumes and prepare for the spookiest event of the season – the West Chester Halloween Parade on October 25, 2023.
This annual tradition has captivated residents of all ages for years. The parade features a dazzling array of creative costumes, from adorable children's outfits to elaborately designed adult ensembles. Whether participating or watching from the sidelines, you'll be immersed in a world of Halloween magic.
The Halloween Parade is not just about costumes; it celebrates community spirit and creativity. Local schools, organizations, and businesses join the fun, creating themed floats and displays that add to the festive atmosphere. The streets come alive with music, dance, and laughter as the parade marches through the heart of West Chester.
This event is a fantastic opportunity for kids (and kids at heart) to show off their costumes, collect treats, and experience the joy of Halloween in a safe and friendly environment. It's also a chance for adults to embrace their inner child and relive the season's excitement.
West Chester offers a rich tapestry of events and experiences for residents and visitors alike in the Fall. From indulging in culinary delights at the Restaurant Festival to embracing the Bavarian spirit at Oktoberfest, from savoring fiery chili at the Chili Cook-Off to celebrating Halloween in small town, style at the annual Halloween parade, West Chester has something for everyone. So, mark your calendars and make the most of this vibrant and festive season in West Chester!