West Chester Apartments and Property Rentals
Nestled between to Philadelphia and Wilmington, Delaware, West Chester is the county seat of Chester County. Downtown West Chester is a great walking town with its brick sidewalks and medley of welcoming storefronts. From the old-world Italian cuisine to authentic Mexican dishes, West Chester is known for its fantastic restaurants. There is no shortage of watering holes either. West Chester is home to many bars, breweries, and cafes. From Brownstones to Craftsman and Bungalows and Second-Floor Apartments, Zukin Realty can help you find the exact location and features you are looking for in a rental property.
Check out the properties we have available!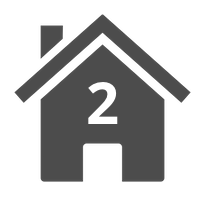 Government
The borough is governed by the town council form of government. Led by the Borough Manager, there are seven council members each representing one of the seven voting wards. The council controls all departments except the Police Department (the Mayor directs Police Department activities through the Chief of Police).
Media
The Daily Local News is a daily newspaper headquartered in West Chester that covers Chester County events. The Quad is the student-run newspaper of West Chester University. Beginning in 1932, it covers not only campus events but also regional and national news.