Updated 11/03/2020 – If you're searching for pizza in West Chester, PA, you are certainly not short on options, especially if you are living in the borough. Whether you are looking for a restaurant style pizza to sit down and enjoy your pie, or your searching for the best pizza delivery in West Chester, residents certainly don't need to settle for the 'run of the mill' pizza chain. Whether you are looking for brick oven pizza, Sicilian, Neapolitan, etc., the borough of West Chester truly has some amazing pizzas to savor that will rival some of the most renowned slices in the U.S.
With that being state, here are Zukin Realty's 'Top 10 Pizzas in West Chester, PA,' in no particular order.
Best Pizza in West Chester PA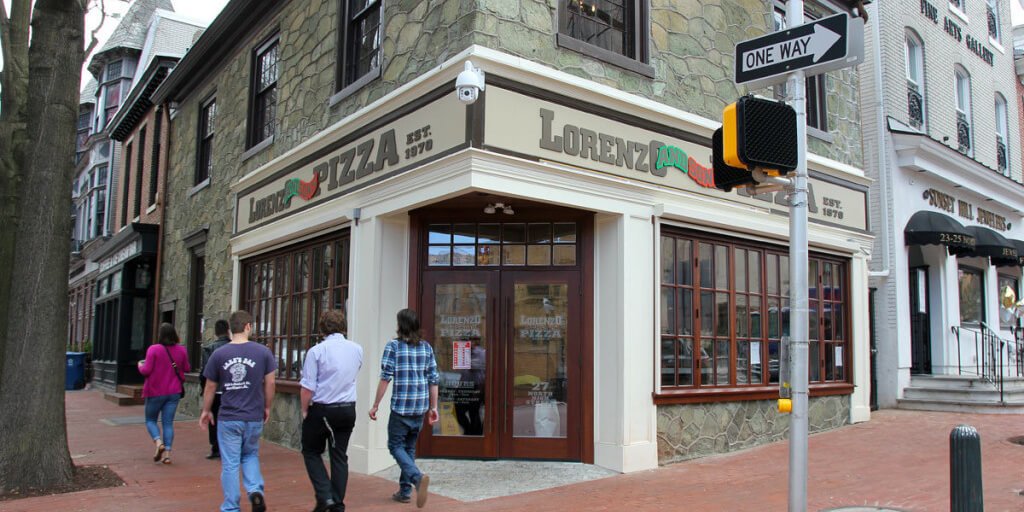 Lorenzo & Sons West Chester Location
Lorenzos Pizza West chester PA
When Lorenzo & Sons first announced they were opening a pizza shop in West Chester, a gentle tear rolled down my cheek. The size of a Lorenzo & Sons slice, I kid you not, is the size of a grown man's chest. And have you ever seen one of their pizza delivery boxes? Hysterical! I wonder if anyone has ever successfully ate a whole pie on their own and lived to tell the tale?
Limoncello Ristorante
Besides offering a life changing buffet, Limoncello has some of the best pizza in West Chester, offering a wide variety of gourmet pizza options. From their 'Spicy Italian' to their 'Mediterranean' pie, Limoncello offers enough styles of pizza to match even the staunchest pizza critic.
Riggtown Pizza
There is nothing more familiar to the college experience then grabbing a slice of pizza at 1 o'clock in the morning. Fortunately, Riggtown has some of the best slices to choose from. And with their late night hours, a slice of pizza is always available to curb those late night cravings.
Image of Mercatto Gourmet Pizza
Mercatto
Mercatto is a classic Italian restaurant in the heart of West Chester. Located right between Senator Dinnaman's office and the old Court House, Mercatto has some amazing brick oven pizza options, including their 'Diavola' that is tuly to die for. You may even be able to sample some of their amazing brick oven pizza options during their weekday buffet.
Saucey
Saucey has a lot of awesome food to choose from, but one of their best options is their pizza for sure, especially their 'Sweet and Sassy Pizza,' which consists of a red chili sauce, ranch dressing, and breaded chicken, over mozzarella cheese. Conveniently located right on Market St., Saucey's pizza is one slice you must check out.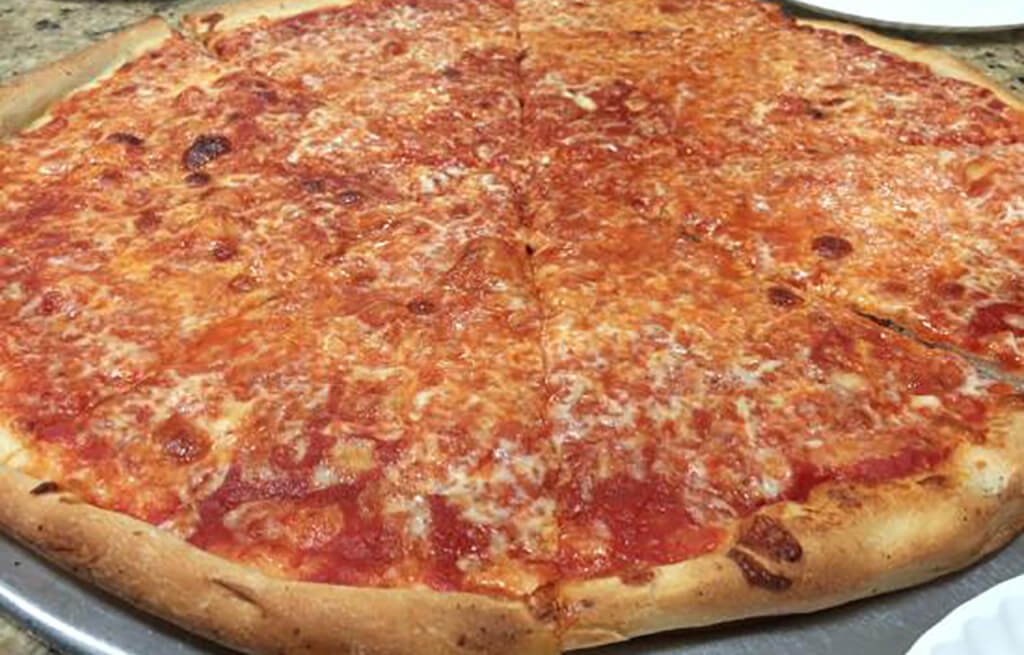 Image of Amore's Classic Pizza
Amore Pizza West Chester PA
Amore's is a West Chester staple and continues to up their commitment to quality of service and offerings. They have an awesome "Rewards Club" that gives away FREE food, and their 'Buffalo Chicken Pizza' is second to none.
New Haven Pizza West Chester pa
New Haven Pizza is one of the oldest pizza places in West Chester, offering an amazing Greek-style pizza that is uncommon in West Chester. It is baked in a shallow pan which creates the delicious, airy crust West Chester residents love.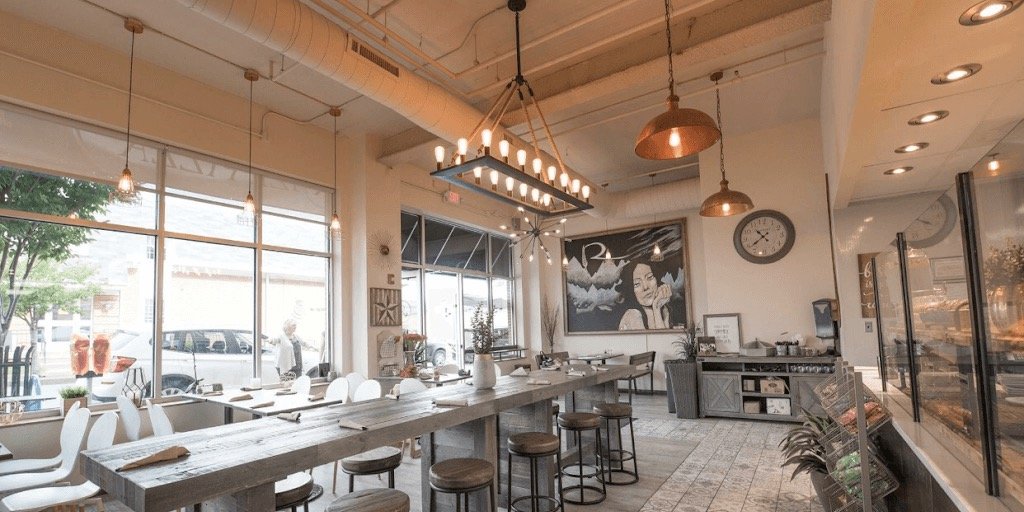 Inside Rize Pizza West Chester
Rize Pizza
Rize is one of the newer pizza places on our 'Top 10 Best Pizzas in West Chester PA' list, but it is certainly creating a lot of buzz. As their name suggests, Rize hopes to 'raise the bar' of how pizza is made and experienced, and they are certainly succeeding in their efforts. Rize Pizza even has a 'Gluten Free Pizza' made with a cauliflower crust that is an absolute dream come true for those with gluten allergies.
Benny's Pizza
Benny's Pizza is legendary; truly another town staple. And if you haven't tried their "Taco Pizza" then you are seriously missing out. Honestly, it is one of this writer's favorite pizza slices in town! Order a 'Taco Pizza' today; you won't be sorry.
America's Pie
America's Pie offers one of the most distinct and savory pizza's in town. Their sauce is seriously addicting and all of their pie's are made with 100% grande mozzarella which provides a very distinct taste of the highest quality.
Whether you are looking for Sicilian or Greek-Style pizza, West Chester PA has a slice pie for everyone. So rather than ordering a pizza from a chain that will ultimately leave you disappointed, support one of the many local pizza shops who pride themselves on their commitment to excellence. You won't be sorry.