Without a shadow of a doubt, West Chester, PA is considered one of the best places to live in the United States. If you lived in West Chester 20+ years ago, you know that a lot has changed. Frankly, anyone who suggests it hasn't changed for the better, needs to travel more. Bottom line, our town is awesome; it truly is. And guess what? It's only getting better! With construction finally underway of the Kahn Plaza on the corners of Gay and Church streets and with talks underway of the resumption of the West Chester railroad, West Chester is truly becoming 'the place to be.'
Still not convinced West Chester is amazing? Here are our Top Four Reasons to Consider Investing in Real Estate in West Chester, PA
Real Estate in West Chester PA – What's All the Fuss?
Image: Artist Rendering of Kahn Plaza
1. West Chester PA is Extremely Safe
The crime rate in West Chester, PA is 34% lower than the national average and 40% lower than other Pennsylvania towns on average making it ultra safe. That is extremely rare considering there is a constant fluctuation of a large portion of the population due to university students, which rotates on average every 2-4 years. Bottom line, as whole people seriously respect this town and want to see it thrive, making investing in real estate in West Chester, PA well worth it.
2. Some of the Best Schools in the State and…the nation
Another factor adding to the value of real estate in West Chester, PA are its schools. West Chester's public schools are constantly being ranked extremely high in both state and nation polls and West Chester University is often ranked as one of the best colleges in the U.S. Have you seen the plans for the new Science and Engineering Center that is currently under construction? It's a show stopper. These are huge factors when you are looking to purchase a home or plant roots for a business. West Chester University adds 17,000 students to the population of our town which in our changing times allows for traditional brick and mortar businesses to not only survive but thrive.
3. Incredible Nightlife…and Daylife
West Chester was ranked by the National Main Street Center as having one of the 'Greatest Main Streets in America;' mind you, only ten towns across the U.S. made the semifinals. West Chester is bursting at the seams with incredible dining experiences, including Andiario and Pietro's Prime, has dozens of amazing shops, and has some of the best parks in Chester County. And with organizations like the West Chester Business Improvement District, West Chester Rotary Club and the Greater West Chester Chamber of Commerce connecting people, businesses, networks and investors to our town, West Chester is positioned only for growth; thus, owning real estate in West Chester is very appealing.
Inside Andiario in West Chester, PA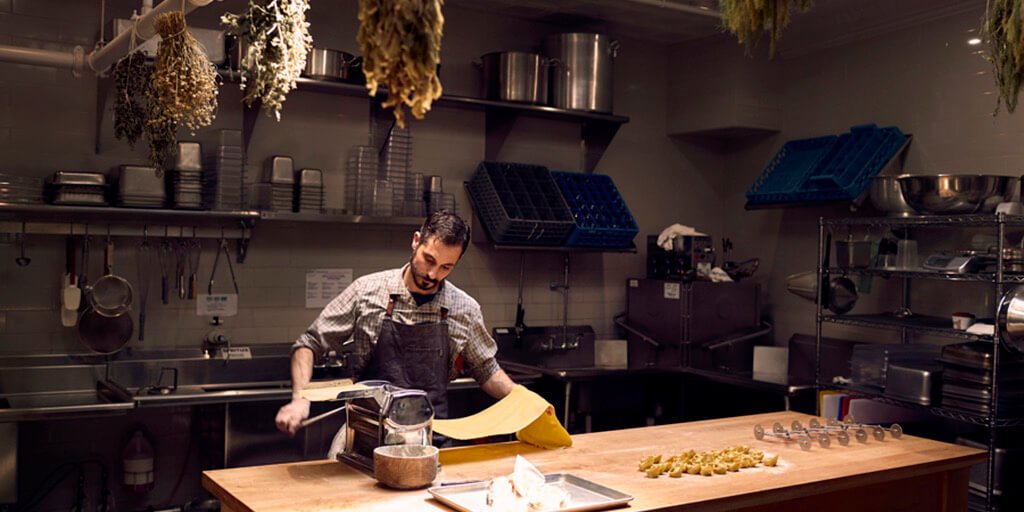 4. Rich in History
Not only is West Chester, PA the County Seat, it is also home to some of the most historic locations and artifacts of our country. The Chester County Historical Society is located in the heart of the borough and is filled with rich artifacts and resources that date back before our country was even founded. In fact, the borough of West Chester was first settled in 1712. That's right, it was founded 64 years before the signing of the Declaration of Independence. The old courthouse was literally designed by Thomas U. Walter. Who's that you ask? Walter's designed our nation's Capital Building. With such a rich and long history, comes incredible real estate properties that are truly one of a kind. In fact, in 2012 'This Old House' selected the borough of West Chester as one of the Best Old-House Neighborhoods for 2012; it was the only community in Pennsylvania to be given such an honor that year.
As you can see, West Chester is truly a treasure. And if you're considering real estate in West Chester, PA, consider contacting Zukin Realty. For 50 years, Zukin Realty has been West Chester's premier realtor, offering unparalleled expertise and knowledge in West Chester real estate.